Who would want to be a supermodel?
They live in a seemingly glamorous world of gorgeous clothes, first-class travel, other beautiful people, and earn millions of dollars.
Yet, like the rest of us mere mortals, they have been greatly affected by the pandemic.
With coronavirus grounding airlines and putting a stop to large gatherings, fashion weeks and shoots were cancelled. So the world's top fashion models were stuck at home the same as everyone else.
For the first time since Covid, this week New York Fashion Week will take place largely in-person, marking a tentative return to the runway and normal business for the fashion industry.
Here four leading models talk about their experiences over the past 18 months, and why social media, and especially Instagram, has become more important than ever.
Joy Corrigan
Perhaps best known for her work with lingerie brand Victoria's Secret, Corrigan has also modelled for the likes of Guess, Urban Decay, Jimmy Choo, and Vivienne Westwood.
She says that at the beginning of Covid, all photo shoots ground to a complete stop. "As time went on, clients were asking some models to shoot their own content at home," says the 26-year-old.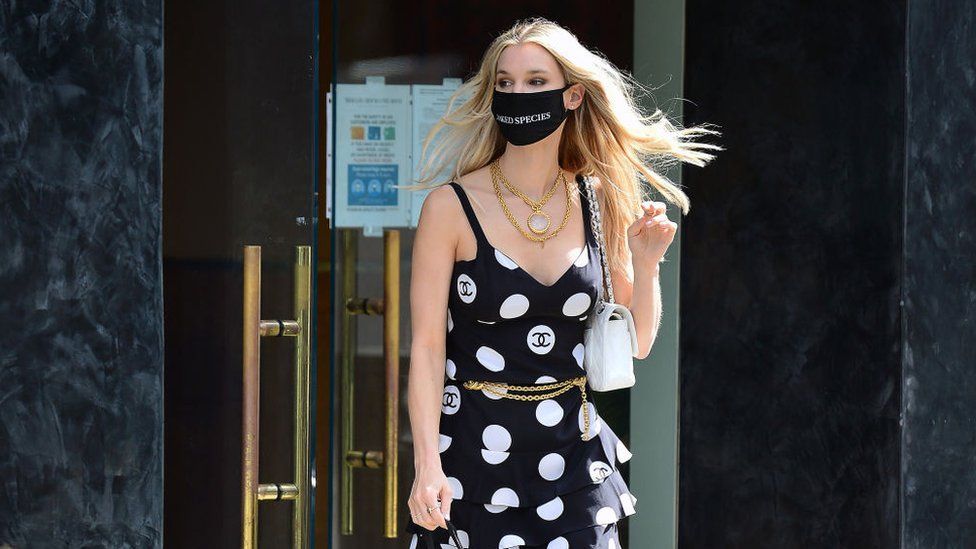 "I had some brands send me [their] clothes to shoot. I set up a backdrop in my living room, steamed the clothes, and set up a self-timer on my camera to capture content, and then sent the images for them to use.
"This was challenging, but I had to adapt. As time went on, modelling shoots began to start happening again, but with limited people on set."
She admits, however, that her earnings did take a hit. "There were months where the pay checks slowed down tremendously."
As a result she says she was grateful to have her own online fashion brand, Naked Species, to bring in a steady income.
With less work for fashion magazines, Corrigan focused more on Instagram collaborations with brands, posting selfie photos of her wearing their clothes on the social media platform.
"Now more than ever, you can see that models are capitalising on brand collaborations and social media deals. Many of my model friends and I are constantly posting pictures and videos of our everyday life to attract brands and influence our followers.
"This is a great way to make extra money while things have drastically changed for our industry."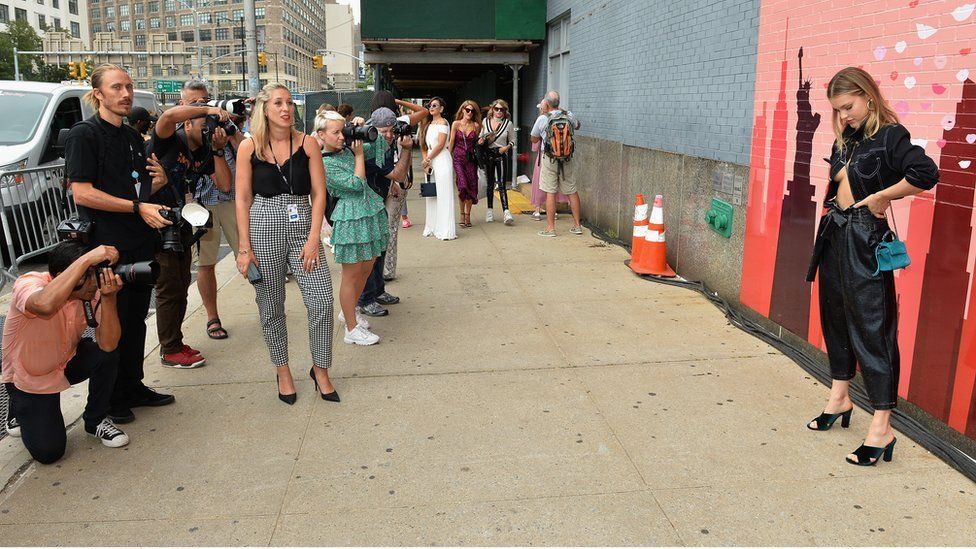 Corrigan adds that while in-person events are now starting to return – she recently modelled at Miami Fashion Week – things remain "somewhat challenging".
"Many shoots remain local, and you don't see as many clients having models travel for shoots as often as before. However, the industry is definitely back on the rise, and it seems like things are headed in a positive direction.
"But the challenge to stay safe and Covid-free is still there."
Mariama Diallo
Originally from Guinea, in west Africa, Diallo moved to the US with her family when she was 10. Now 27-years-old, she started her modelling career in 2012.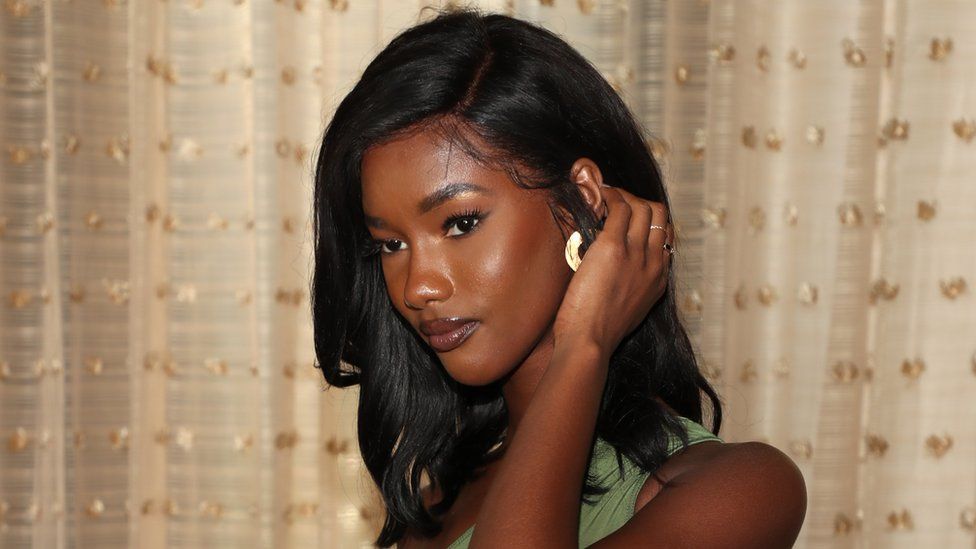 Diallo says she found it was a bit of an adjustment to go from in-person to virtual shoots for the likes of Savage X Fenty, KKW Beauty, Pretty Little Thing, and Skims.
"My job title went from being a model to being a model as well as a stylist, makeup artist, and photographer," she says. "Although this was challenging, I learned so much from it, and it helped me grow and launch my own clothing line, Sincerely Ria."
Diallo agrees that the pandemic has made the fashion industry's use of Instagram, and other social media sites, more crucial than ever.
"Social media has become one of the leading forms of advertisement. Because of this, how you brand yourself there plays a huge role in your career."
She adds that she is "very hopeful" that the wider fashion industry will rebound. "I would give it another year and a half in my opinion, but then again, who really knows."
Diallo is also moving into acting. Recently, she was cast in HBO's upcoming LA Lakers series in which she will play the iconic '90s supermodel, Iman.
Tyra Banks
Banks started her career at the age of 15, and was a trailblazer for female models of colour.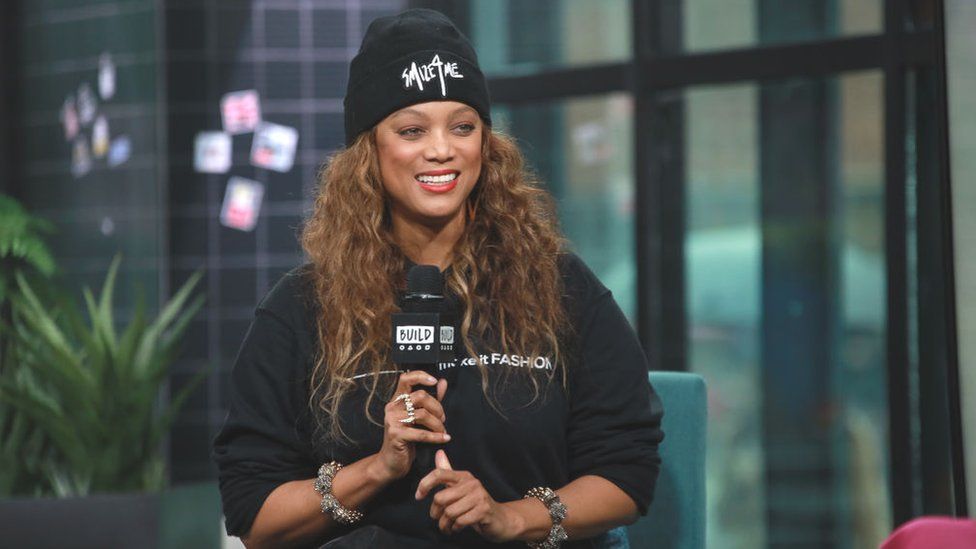 She was the first African-American woman to appear on the cover of both GQ magazine, and Sports Illustrated's annual swimsuit issue.
Banks has gone on to become a TV presenter, writer, business woman, and television and movie producer with an estimated net worth of $90m (£65m).
She also says that social media is now key for up and coming models. "Models today understand the need to continue to change, and also get instant feedback with social media, which gives them a bit of an advantage."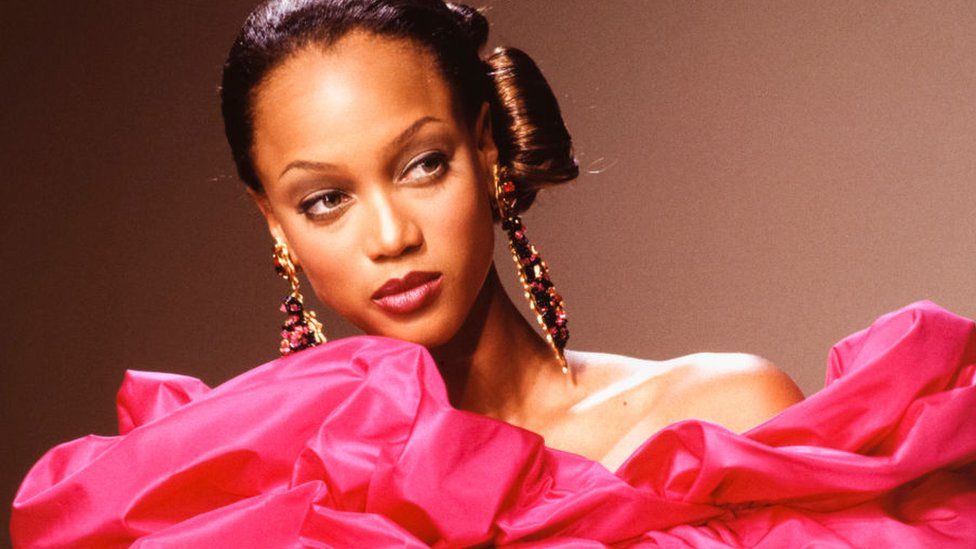 Banks adds that "the modelling industry is very similar to athletes". "It's based on your physical body, if you are successful you get marketing endorsements, but there's a ticking clock to the end of the career happening.
"My mom always said 'plan for the end at the beginning, it won't last forever'."
Banks' current focuses include her new ice cream company Smize, and being executive producer and host of popular US TV show Dancing With the Stars.
Tyson Beckford
Beckford has been modelling since 1992, and is best known for his work with Ralph Lauren.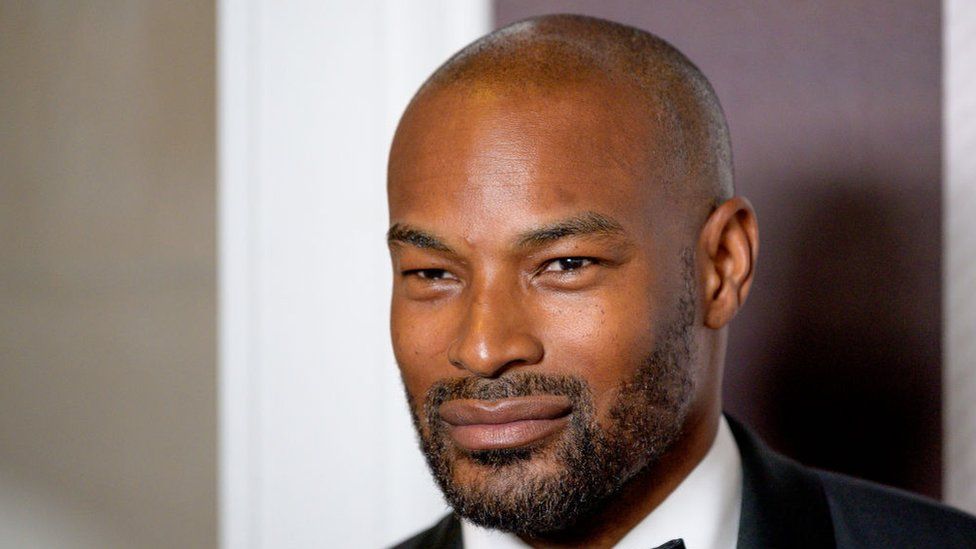 While the fashion industry is an intimate one, with hair and makeup people in the model's face, Beckford strongly advocates that models put their health first.
"The biggest challenge models face right now is dealing with pandemic safety protocols, and not being near those that are not vaccinated. They are the ones not wearing a mask during filming."
Now aged 50, his advice for young models who want to have a long career is for them to see themselves as a brand, and to find ways to stand out.
"I dealt with companies throughout my career, and it was in my later years that I saw how important it was to become my own brand," he says. "That creates longevity, and can give your career more potential to elevate over time."